If websites were meals, web developers would be chefs. And we wear the tall hats.
Cooking analogy aside, we're skilled at custom coding websites from the ground up, using HTML5, cascading style sheets (CCS3), JavaScript, PHP and MySQL. Whether you need assistance with the "front-end," the forward-facing graphics and design that give your site its personality — or the "back-end," the code and database structure and logic that drive your site to perform — Root802 has you covered.
Custom Development in Content Management Systems & Platforms
Specializing in the following popular Content Management Systems (CMS) and Platforms:
---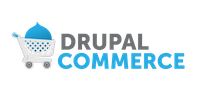 ---
When Your Business Requires Something Truly Custom
Custom Tools

Root802 can custom-build administrative dashboards to give you just the right set of tools you need to help your website reach its maximum potential.

Surveys / Forms

Serving content is only half of a website's job. Interacting with users to collect information is the other half. Root802 can build secure interactive forms to communicate with your site's visitors with elegance and efficiency.

Integrations / APIs

Advanced websites often exchange data with other networks using application programming interfaces (APIs). We have experience putting third-party APIs to work as well as developing our own.

Reports

Whether it's tabular data exported from your website as spreadsheets or graphic depictions of your data displayed on-screen, Root802 can help you make sense of your data with custom-built reports.

Ecommerce Shipping

Shipping can be a complicated animal. Root802 has the skills and experience to create custom shipping rules to meet your requirements.

Ecommerce Payments

Root802 interfaces seamlessly with PCI-compliant firms such as Stripe and Authorize.net to process payments for your ecommerce site all within the branded framework of your own website.

Databases — Large & Small

The heartbeat of any content-rich website is a well-structured and maintained database. We're masters of MySQL, a powerful and popular open-source database management system.
Looking for something custom, call us at (802) 214-2566 or fill out our Contact Form and we'll schedule a free consultation.